Black Panther blew up the box office this weekend, bringing in an estimated $192 million by Sunday, giving the film the fifth biggest domestic opening of all time. Plus, the film is a critical success, but there is always a hater in the bunch and his name is Armond White.
SEE ALSO: 'Black Panther' Review: The Women Of Wakanda Stole The Movie
Armond White is a Black, gay Republican who is known to write contrarian reviews on Black films. Basically, he is a professional hater.  In 2014, he was actually kicked out of the New York Film Critics Circle for reportedly heckling director Steve McQueen at an event for the film 12 Years a Slave.
White currently writes for The National Review and in his review for Black Panther, he wrote, "Now that Marvel Cinematic Universe controls Hollywood's agenda and promotes moviegoers' immaturity, it sets such a low, formulaic bar that Coogler's effort to customize it to his hometown, race-conscious ethos never rises above the escapism of other Marvel junk." He also fantasized a connection between  the Democratic party and the superhero film, "This commercial strategy, geared toward adolescents of all ages, resembles the Democratic party's political manipulation of Black Americans, targeting that audience through its insecurities about heritage, social prestige, and empowerment."
White's disdain is endless. He hates Time magazine for putting Chadwick Boseman on the cover, he calls the white characters "marginalized" and he's deeply enraged with Ryan Coogler, writing, "the superficial satisfactions of the ersatz, a kitschy substitute for meaningful expression ofBlack social and spiritual advancement." In addition, White believes Benny Boom's Next Day Air was better "devoted to Black perseverance" than Black Panther. If you care, read the full review here.
I don't believe a word of what Armond White wrote. There isn't a sincere bone in his 65-year-old body. He is contrarian for the check and for attention. The Black guy hating Black movies gets him more exposure — his review is currently the most reviewed item at The National Review's site. Basically, White is the Paris Dennard of film critics. Anything for the check.
We know you loved Black Panther, Mr. White. So a  big Wakanda salute to you!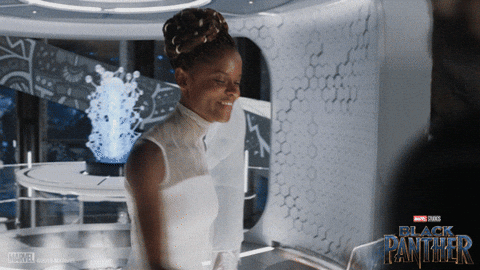 SEE ALSO:
Racists Post Images Of Battered Women To Claim They Were Attacked By 'Black Panther' Fans
Jury Awards $37M To Family Of Korryn Gaines For Shooting Her And Her Son
Here's The Black Republican Who Hated 'Black Panther'  was originally published on newsone.com